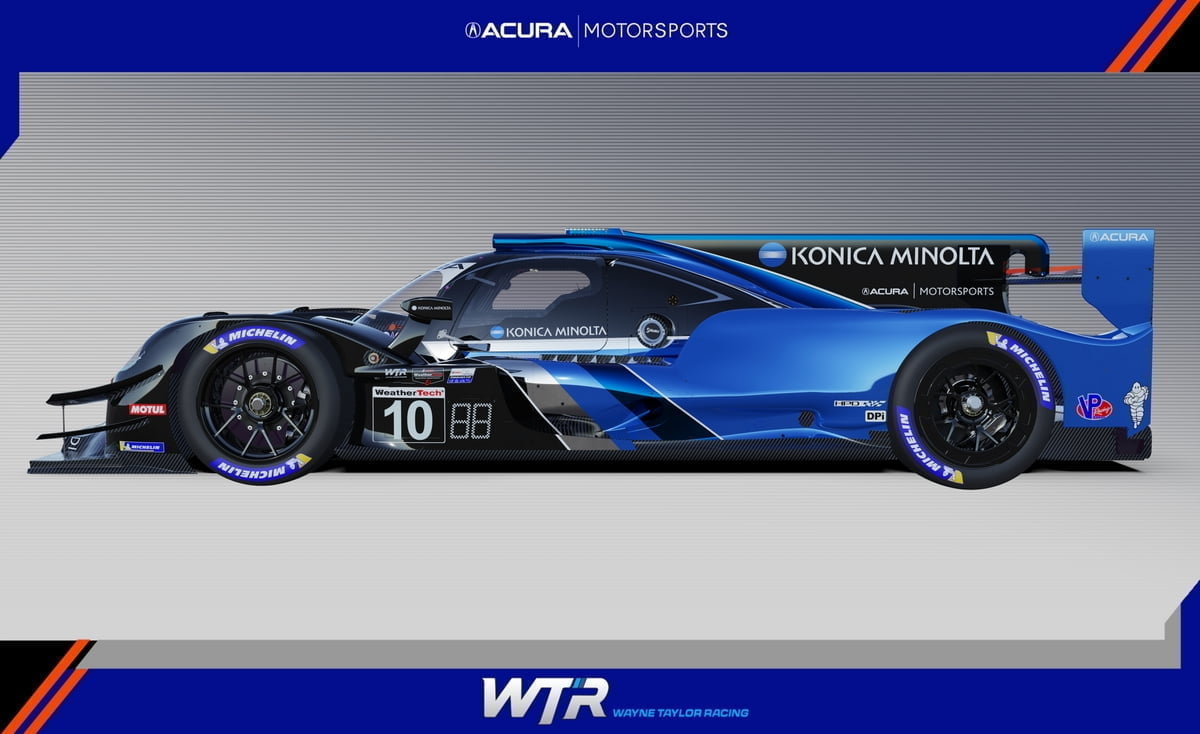 Wayne Taylor Racing has unveiled the full line-up for the 2021 IMSA WeatherTech Sportscar Championship, which will be the team's first season of competition with the Acura ARX-05.
The Indiana-based team has opted to go into its first season with the Acura DPi programme with an entirely new line-up, retaining none of the four drivers that have raced for the team in 2020.
The team's full season pairing consists of newly crowned WEC LMP2 champion Filipe Albuquerque and 2020 IMSA DPi champion Ricky Taylor, with Alexander Rossi joining for the Michelin Endurance Cup rounds and Helio Castroneves completing the team's line-up at the Rolex 24 at Daytona.
Albuquerque, 35, joins WTR from Action Express Racing, for which he had raced since 2016. In 2018, the former Audi factory driver won the Rolex 24, and he also logged two wins in the Sahlen's Six Hours of the Glen in 2016 and 2017.
Alongside his IMSA career, Albuquerque has developed himself as one of the top prototype racers in European competition, winning races and championships in the FIA World Endurance Championship and European Le Mans Series, including a class win with United Autosports last September.
"I am really really happy with this new project," commented Albuquerque. "Wayne Taylor Racing is one of the best teams at IMSA, they are always at the top at every event. My motivation couldn't be higher. Regarding my teammates I think it's hard to have picked better ones.
"I fought them in the past and now they are my teammates, it takes away a lot of pressure. WTR could not have chosen better. Between us all we have won everything: IMSA, Daytona, Le Mans, ELMS, WEC, Indy500."
Ricky Taylor, meanwhile, returns to his father's team for the first time since 2017. Taylor broke onto the scene in American sportscar racing in his father's outfit in 2010 and won the championship in 2017 alongside brother Jordan, taking wins in Daytona and Sebring along the way. In 2018, Taylor moved to Acura Team Penske to partner Helio Castroneves where he took five wins, four of which en route to the championship in 2020.
"I have a lot of history with Wayne Taylor Racing," said Taylor. "I grew up with the team and they helped develop me as a driver. It was a very difficult decision to leave the team in 2017 and join Acura Team Penske, but I was able to grow more.
"It's always great to go somewhere and bring value to the team, so now that I feel like when I return, I can do that. Alex, Helio and I have a lot of experience with the Acura ARX-05 and I know the team really well, it's literally family."
"The addition of Filipe Albuquerque who is a world class driver and has a lot of experience driving for big manufacturers and winning of the biggest races in the world. I think we have a very strong line-up."
The 2021 season marks a new chapter for the storied American outfit, with an all-new line-up and a new car. Team owner Wayne Taylor says he is excited about the year ahead, pointing towards the team's strong overall package.
"This is an exciting time for Wayne Taylor Racing," said Taylor. "I am extremely excited about securing the three drivers that have been driving the Acura ARX-05 the past few years as well as Filipe Albuquerque who has been driving a similar car in Europe with great success.
"With us as a team changing manufacturers, I wanted to have consistency in the drivers and with this group, that is one thing we can tick off the list. I am very excited that Konica Minolta and, of course, CIT, are joining us again this year.
"It is certainly a new challenge, but I believe we have the right people and the right drivers in place to be competitive and win races. On another note, I would like to introduce Harrison Contracting as a new sponsor of the No. 10 Konica Minolta Acura ARX-05."