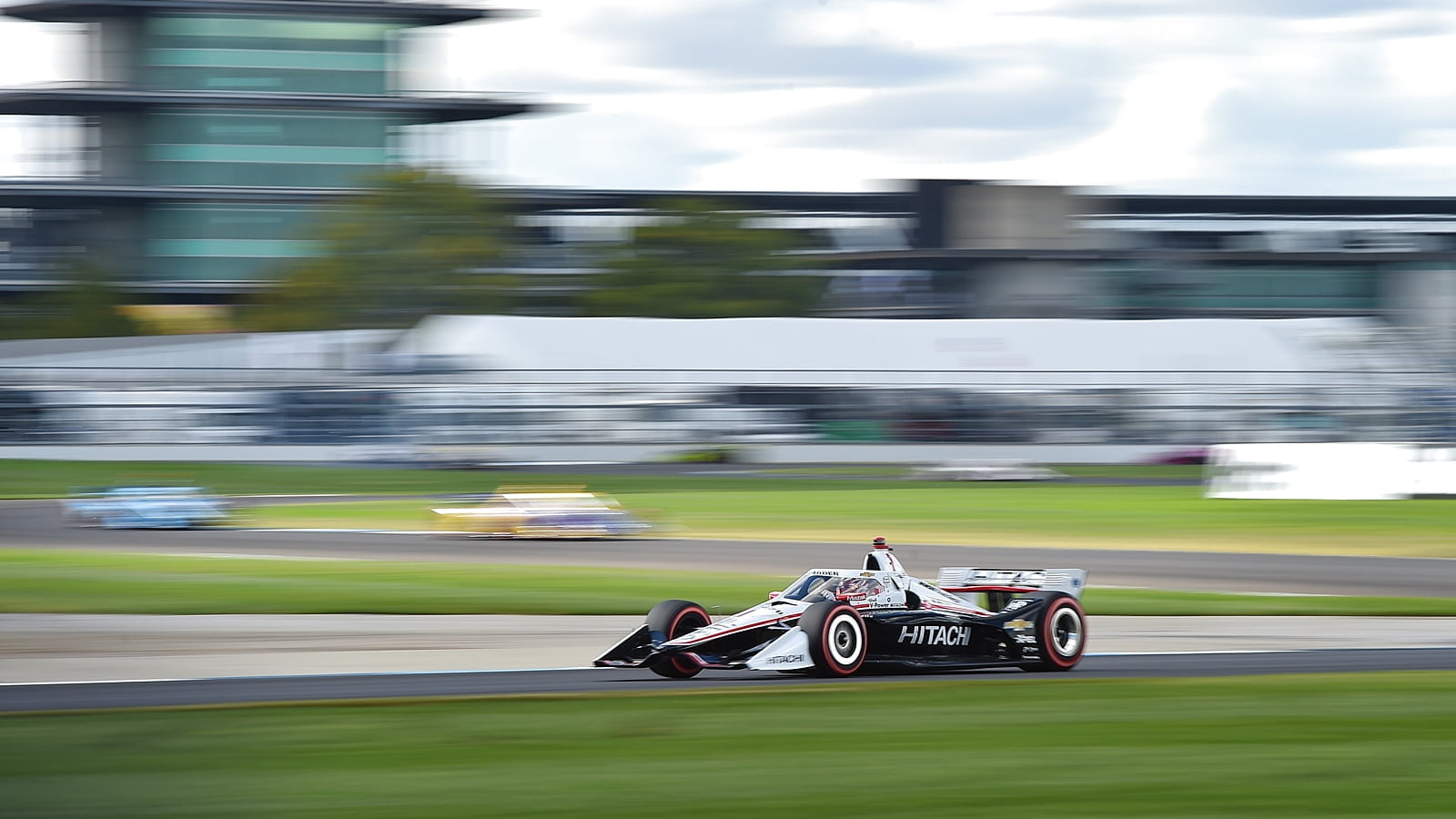 2019 IndyCar champion Josef Newgarden feels good about his chances of a win for the first race of the Harvest GP double-header putting his Team Penske Chevy on the front row in qualifying yesterday.
The two qualifying sessions were run late on Thursday afternoon as the track cooled, and most of the field struggled to find the correct setup needed to earn a coveted bonus point ahead of the race.
Newgarden was assigned to the first qualifying run, a session that was shortened by Rahal Letterman Lanigan's Takuma Sato who got stuck in the gravel and invalidated any fast laps there were in progress.
He was quickest in his group and earned a front row spot, but slower than the impressive rookie Rinus Veekay who took pole in the second session and forced the veteran to settle for the outside of the front row.
"Yeah, I think a front row start is going to be good for tomorrow," said Newgarden after qualifying. "I feel good about the Hitachi car. I feel confident it's going to be quick.
"Our straight speeds are fantastic. I feel confident with [Chevy] backing us power-wise that we're going to have a good shot tomorrow. Much more confidence after that session.
"We threw on something a little bit different for qualifying; it was right where it needed to be balance-wise and comfort. I was really encouraged by that.
"That's going to translate really good to race conditions tomorrow."
By earning a front row spot, Newgarden earned a critical bonus point to assist in his pursuit of Scott Dixon who sits 72 points atop the standings coming into the weekend.
Adding to the drama, Dixon qualified down in 12th after also being affected by the unexpectedly shortened qualifying session and will have a big disadvantage for today's race.
Newgarden needs to gain as many points as possible on the five-time champion in order to stop him from running away with the title before the weekend is finished.
Read about the scenarios that would allow Newgarden to catch Dixon in the remaining three races here.
Race one of the Harvest GP double-header from the Indianapolis Motor Speedway road course begins this afternoon at 3:30 PM EDT.