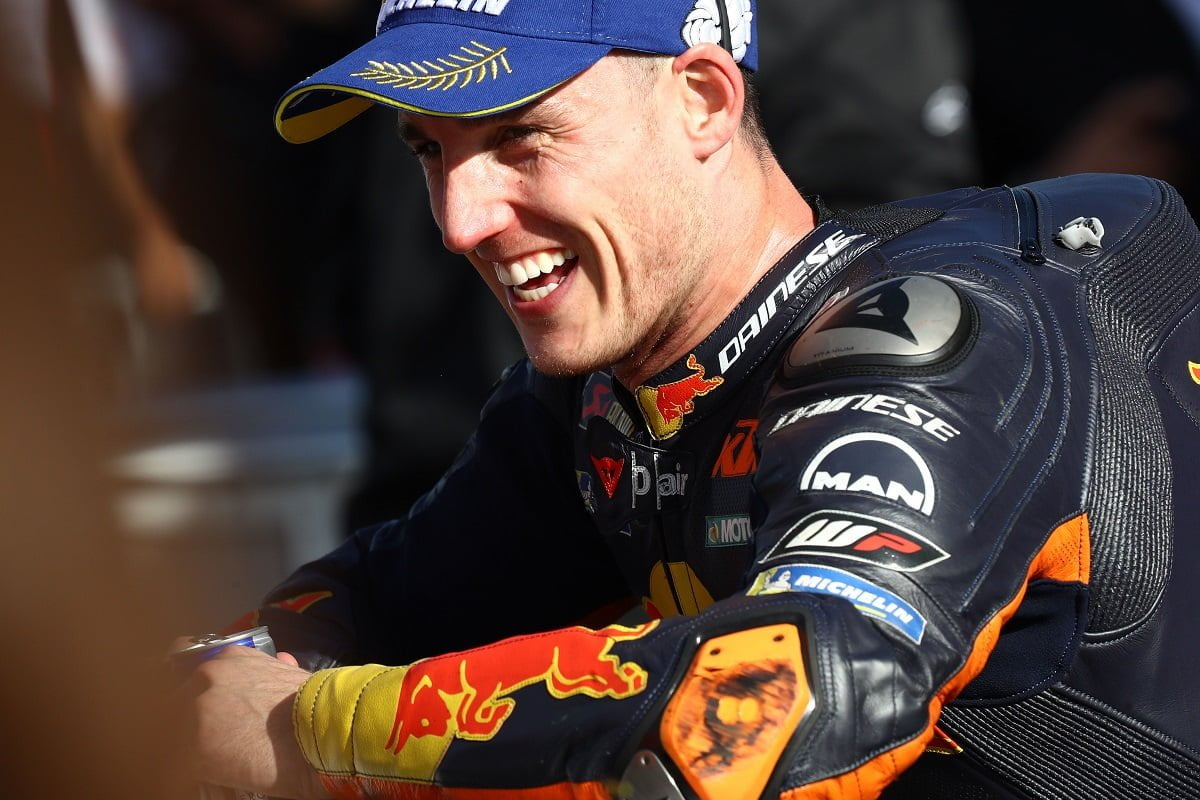 Pol Espargaro says he feels like his "job is done" at KTM ahead of his switch to rival manufacturer Honda in MotoGP next season.
Honda announced in July that Espargaro would partner six-time premier class champion Marc Marquez in its factory outfit next season, replacing Marc's younger brother Alex-who hadn't competed with the team at this point due to the delayed season start as a result of the Covid-19 pandemic-thus bringing his four year KTM stint to an end.
The 2013 Moto2 world champion has been pivotal to the Austrian manufacturers rise from mid-field runners to serial race winners in '20 alongside test riders Dani Pedrosa and Mika Kallio, the Spaniard saying he feels "proud of this KTM project" having "put myself on the limit" to help the organisation make the gains it needed to trouble the MotoGP front runners.
"We were very close to the top three (in riders points standings), and I feel proud of this (KTM) project and what we have achieved," enthused Espargaro.
"I feel like the job is done, I feel like I have given my all for the last four years, I have crashed and injured myself before coming back and putting myself on the limit every weekend so I have no regrets.
"I did everything I could and we ended up high up in the championship with a bike performing really well across several riders.
"This is a really important thing for a manufacturer as all of the riders can be strong with the same package, and I feel really proud of giving my knowledge to KTM and taking the knowledge they gave me over the four years."
Espargaro says he is happy with his "strong" end to the shortened 14-round '20 MotoGP campaign that saw him claim three rostrum results in the final six races and only finish outside the top four once on his way to fifth in the riders standings, his highest ever in the premier class.
He also reckons that while he is "sure" he can perform well at Honda following his successes at KTM, he doesn't "want to expect anything" ahead of his planned debut on the RC213-V at the Malaysian Sepang International Circuit for the first MotoGP pre-season test in late February.
"It's been a special weekend, it didn't quite go as we wanted in terms of the positions, we didn't want to start ninth as this made things tricky," added Espargaro.
"I struggled a bit in the beginning and by the time I could use my pace it was too late, but we need to be happy with the second half of the season, we've been very strong and finished fifth in the championship, my best ever in MotoGP.
"I don't want to expect anything (at Honda), we've got the six days of testing in Malaysia and Qatar, and then after that I'll see what my situations like and see what I feel I can achieve next year.
"I'll use the same method I've used over the last four years, just work really hard and if I could do well at KTM I'm sure I'll be able to perform at Honda."