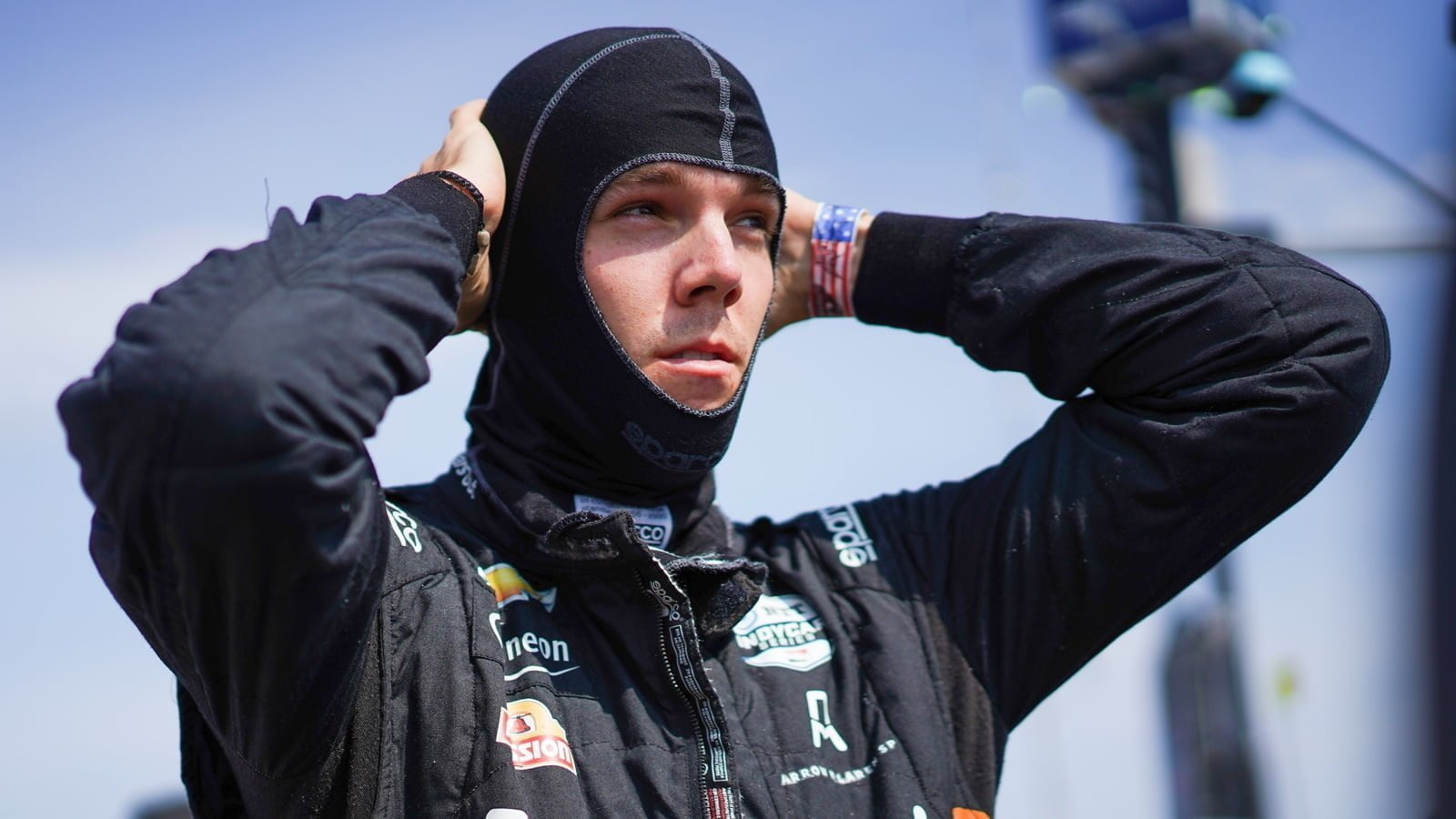 Oliver Askew will sit out for the upcoming double-header at Indianapolis Motor Speedway after being declared unfit to drive by the IndyCar Medical Team.
Following the recent races at Mid-Ohio, the 23-year-old Arrow McLaren SP rookie reported having trouble with his balance and coordination.
A full examination followed and it was determined that he was not fit to participate in the upcoming race weekend.
Askew was not involved in any crashes during the race weekend and he finished on the lead lap for both races, but it is unknown if he was suffering these symptoms while behind the wheel.
"This was an incredibly tough call but I have to follow the advice of the IndyCar Medical Team and my doctors," said Askew.
"My priority right now is focusing on my health. Despite not being in the car, I will be at the Indianapolis Motor Speedway for the Harvest GP, giving whatever insight and support to Arrow McLaren SP that I can."
Arrow McLaren SP will still field a pair of cars, with Askew being temporarily replaced by Helio Castroneves.
The long-time IndyCar veteran has been contracted to run only the Indy 500 and the Indianapolis road course for Team Penske in recent years, so was available to step in on short notice.
"The welfare of Oliver, our team members and fellow competitors is paramount," said Arrow McLaren SP co-owner Sam Schmidt.
"We therefore support Oliver and the decision of IndyCar. Withdrawing to focus on his health and recovery is the right thing to do."
As of now, the plan is for Castroneves to drive the #7 car only for the upcoming race weekend, with Askew working towards being able to race in the 2020 finale at St. Petersburg in late October.